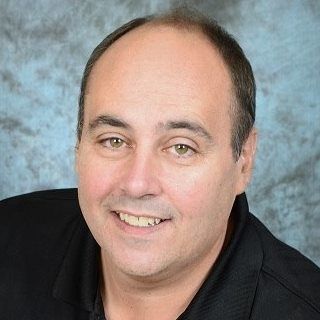 Pastor David Bowen is a graduate of Fuller Theological Seminary in Pasadena, CA and is currently working on his doctorate through Anderson University in Anderson, SC. He has been pastoring for thirty years and is a the Founding Pastor and Senior Pastor of Standing Stones Community Church.
His ministry experience includes being a chaplain in professional baseball and he has written a movie script for Worldwide Pictures. Pastor Dave also founded "Interpreting the Times", a web and podcast ministry focusing on the end times. You can visit that ministry at
www.interpretingthetimes.com
.

Pastor Dave has also written two books. The newest book is titled Finally, The Book of Revelation Made Easy. Many believers see the book of Revelation as a book that is too hard to understand. Pastor Dave helps bring clarity and understanding as he leads us through Revelation. His book, The Color Coded Gospels, helps the average lay person "see" the uniqueness of all four gospels. By merging all four gospels in chronological order into one, it is possible to get a more detailed "big picture" allowing each gospel to add it's own unique piece to the overall picture.
His DVD, The Beginning of the End, answers many common end times questions and was released through Interpreting the Times. More information on the books and DVD can be found
here.
Pastor Dave and his wife, Jodie, have been married for 26 years and have three daughters.
Dylan started playing on the worship team at Standing Stones Community Church back in 2010. He loves music and has been playing guitar since he was 7 years old. In 2018 he graduated from Boulder Creek High School and moved to Sydney Australia to study worship at Hillsong College. Shortly after returning to Phoenix he accepted the Worship Director position at Standing Stones Community Church.

Children's Ministry Director
Jenna Norman is honored to serve Standing Stones Community Church as the Youth Ministry Director. Jenna is committed to shepherding children's hearts toward a life-long relationship with Jesus Christ. She passionately desires to support families, and her intent is to provide them with the support, tools, and community they need to fulfill their vocation as parents. Jenna is a full-time, lead teacher at Standing Stones Christian Academy, as well as a dedicated wife and mother. She is working toward a Bachelor's Degree in Psychology (pre-counseling emphasis) which she expects to complete in September of 2021. In addition to her experience in early childhood education, she has administration support roles (specially, human resources and scheduling). She welcomes collaboration and prays that anyone with a heart for children's ministry would reach out to her to help her build a community of children who know, love and serve Jesus. "Train up a child in the way he should go; even when he is old he will not depart from it." Proverbs 22:6. In her free time, Jenna enjoys golfing, reading, lesson planning, and a good cup of coffee.
Nancy joined Standing Stones in 2008. She enthusiastically supports the church family as Office Administrator and Prayer Team Coordinator.